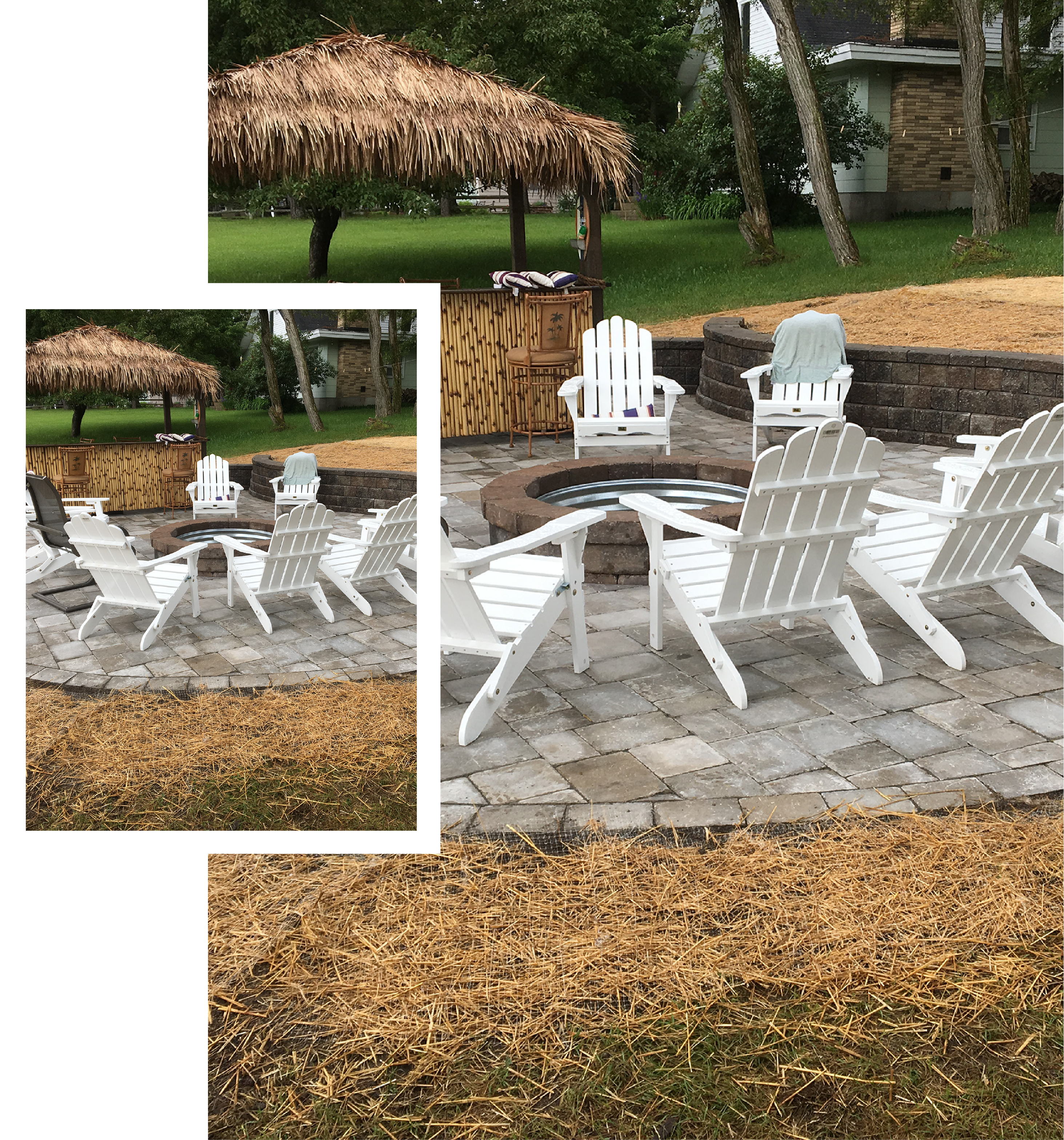 Outdoor living is when you create a space in your yard that is specifically made for enjoying the outdoors.  Kind of like bringing the inside to the outside.  This trend is becoming more popular, even in climates like ours that experience all four seasons.
Outdoor living can be as simple as a porch swing or more elaborate, such as spreading a vegetation canopy to give the illusion of a covered area. You can start with a simple concept, like covered patios or get more creative and create a three-sided room. These rooms can have built in fireplaces, tv's outside, and even all-weather furniture that resembles indoor furniture.  You could even go more sophisticated and create a covered porch with a chandelier and a formal eating place. Really, it's whatever outdoor area your heart desires and that's supported by your budget!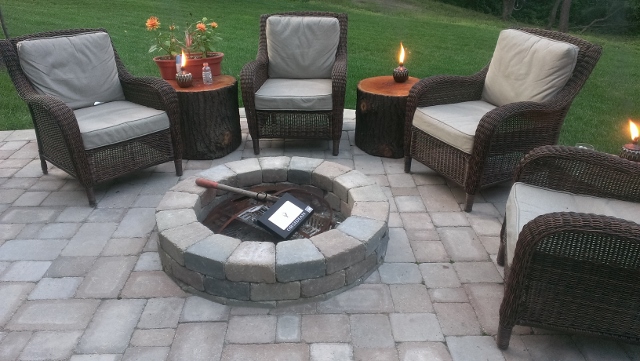 Outdoor Living Area Services

Custom walkways
and patios


Outdoor Living Areas Portfolio
When you're ready for a nice outdoor living area, there are important things to consider while searching who to hire for the job. Here's what we promise when we design and install outdoor living areas:

First, we have the know-how. A large percentage of our client base are second homes, where outdoor and entertaining areas are a must-have. That being said, we've designed and installed hundreds of outdoor living areas, each custom designed to our customer's needs and taste.

Second, we have a keen eye for good design when it comes to outdoor living. If you're a creative person, we'll have fun collaborating. If you're not, you'll feel relieved to get a beautiful space without the pressure of designing it.

Third, we know what products, materials, layouts, and possibilities are available to you. Based on your needs and taste, we bring only our best recommendations and advise to the table. This lets you skip the overwhelm of countless options so you can get to the good part – seeing it come together.

Last, but not least, we seek your 100% satisfaction. If you're not satisfied, we're not done.
Twin Oaks is a licensed and insured landscaping company offering a variety of residential and commercial services. Call or email us to schedule your free consultation and estimate.