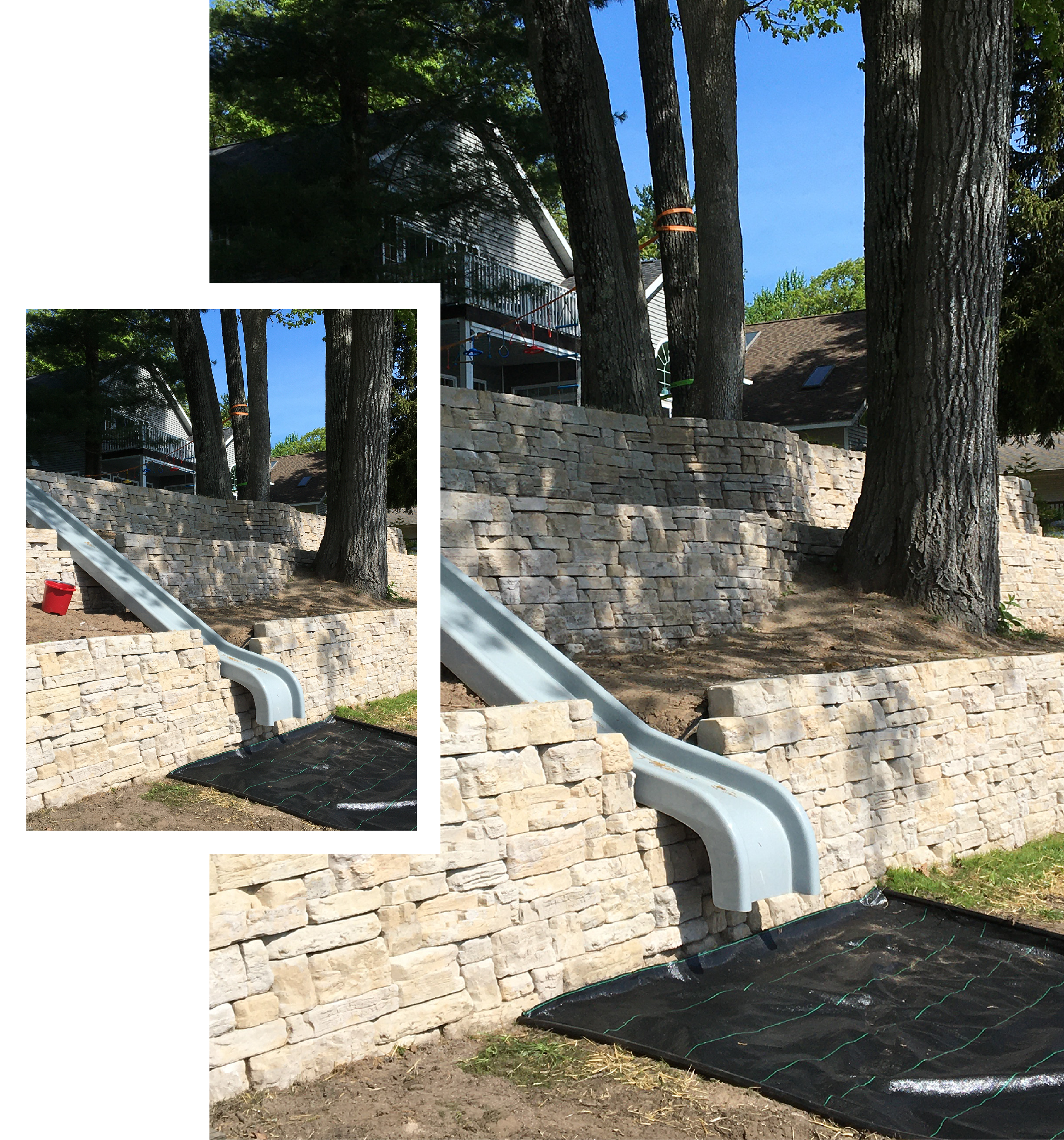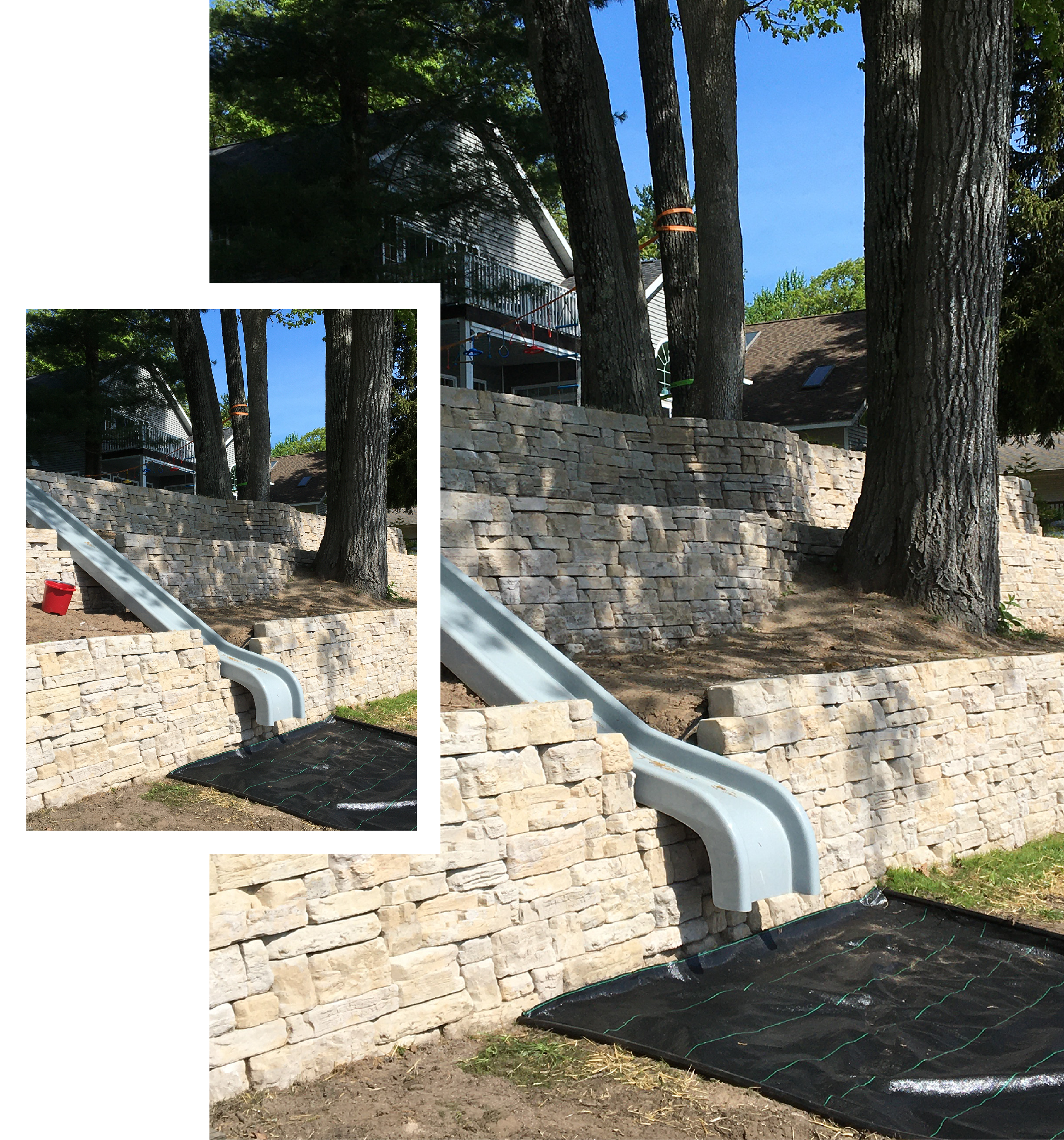 What are Retaining Walls?
A retaining wall is a structure that holds or retains soil behind it. There are many types of materials that can be used to create retaining walls like concrete blocks, poured concrete, treated timbers, rocks or boulders. Some are easy to use, others have a shorter life span, but all can retain soil.
Retaining Walls Portfolio
When you're on the search for a company to build a retaining wall for your property, there are some important things to consider. Here's what we promise when we help you design and install retaining walls.

First, we understand your problem. Whether your property is shoreline, inland, or on the riverfront, we can handle the grade problem you're facing. While your need for a retaining wall may be functional or aesthetic, we have the knowledge and material to do both.

Second, we have the heavy machinery necessary for the job. Building a lakefront retaining wall is much different than building an inland one. Given our area, waterfront retaining walls are our specialty. That being said, we are prepared to tackle your grade problem with the right equipment and depth of experience.

Third, we have a keen eye for good design. With retaining walls, our idea of "good design" follows a 90/10 ratio: 90% functional and 10% aesthetic. We know what materials are out there, and we'll give you our best recommendations based on what function needs to be served, paired with your personal taste.
Twin Oaks is a licensed and insured landscaping company offering a variety of residential and commercial services. Call or email us to schedule your free consultation and estimate.