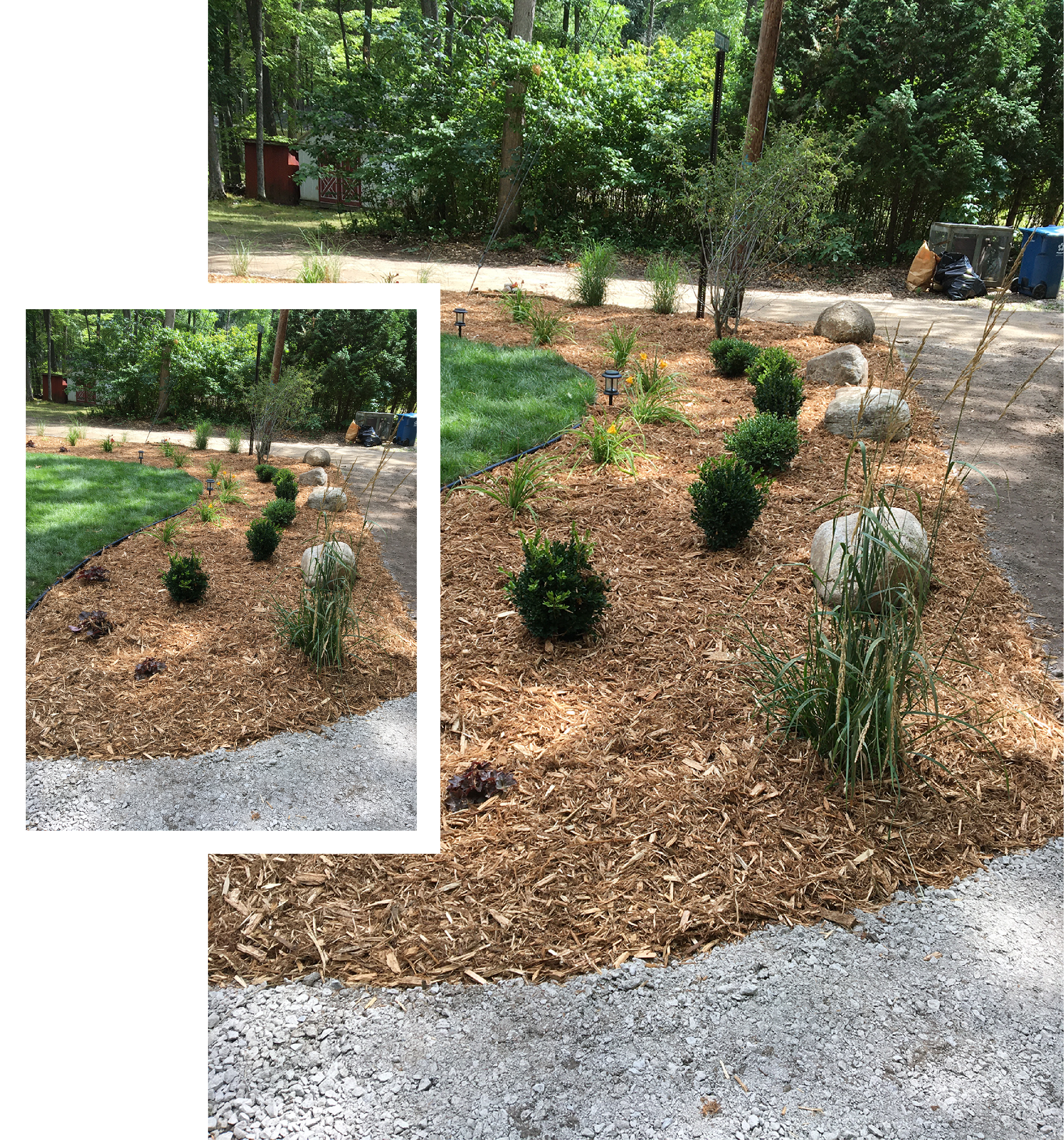 Softscaping, in contrast to hardscaping, is the design and installation of soft horticulture components in your landscape. These might include flowers, trees, shrubs, ground covers, etc. Your softscapes change and evolve constantly, as they grow and adapt to climate conditions.


Tree and shrub
installation and care


Mulch and bark
installation



Drainage and
erosion control


Hydroseed and
sod installation
Perhaps the greatest aspect to consider when hiring a landscaping company is their familiarity with plant life. A large investment in your property value can quickly turn into the exactly the opposite when your plant life fails to thrive in the location or climate you plant it in. Here are the promises we make when you hire us to handle your softscaping needs.
First, we are the local experts in plant life. Our over 25 years of experience in landscaping, has lent us the knowledge of which plants thrive best where.
Second, installation is a cakewalk for us. One of the biggest benefits we can provide you is time-saving: We can plant, weed barrier, irrigate, and mulch like clockwork. And, in record time.
Third, we pair our know-how of where to plant, with our expertise of what to plant so you have a well-rounded arrangement of blooming plantlife all summer long. Save yourself the disappointment of a yard in full bloom in May, but then a bare greenscape in July. We take care of planning a year-round landscape design.
Fourth, your softscape may need a little preparation before planting can begin. No worries, we have the heavy equipment for that. We'll move earth, and even dip into some retaining wall work to give your softscape a successful layout and life expectancy.
Twin Oaks is a licensed and insured landscaping company offering a variety of residential and commercial services. Call or email us to schedule your free consultation and estimate.